Supima Cotton T-shirts: All Season Comfort Wear for Everyone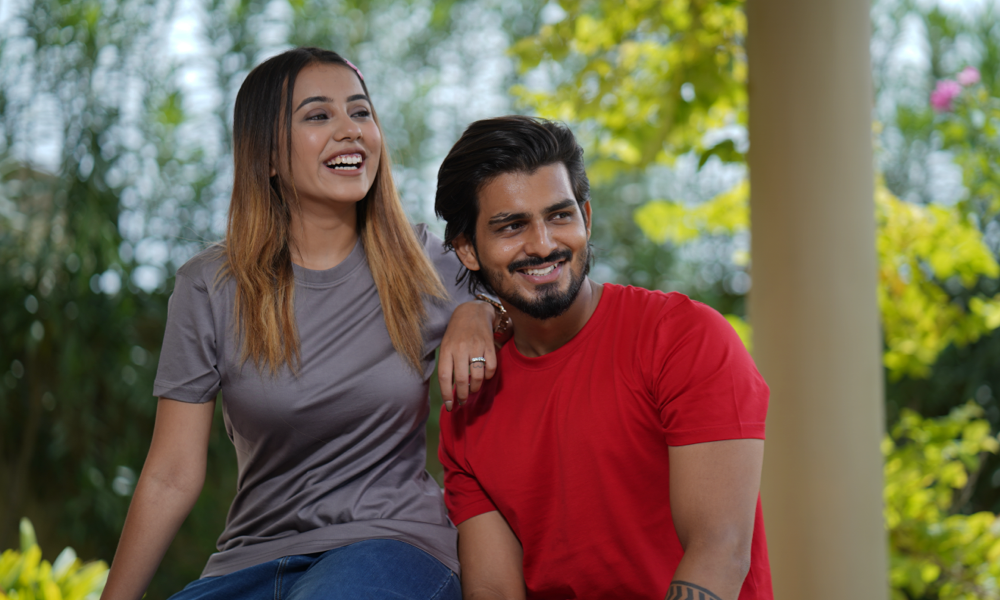 We all expect our t-shirts to be extra soft, beautifully textured, colourful and comfortable on our bodies. Well over the marketing clamour and noise, Supima cotton t-shirts have created their own space in the fashion world by bringing together all these desirable elements. Do you want to go for a t-shirt fabric that lasts long without losing lustre and that leaves a soft cool touch on your body? Do you want a fashionable and comfy t-shirt for all seasons? You cannot go any further than Supima.
Garmium is a globally recognized fashion brand that continues to produce exceptionally hand-crafted t-shirts made of premium quality Supima cotton sourced from the USA. Garmium is the brand that produces 100% Supima cotton t-shirts for both men and women. Cotton t-shirts made with Supima cotton always give you the guarantee that you are purchasing a luxurious quality fashion wear that is going to keep its lustre for years.
Over the years, Supima tees have become synonymous with t-shirts made of premium quality fabric. Do you want to know, how come Supima cotton left behind all other cotton fabric options, especially for fashion t-shirts? Well, this requires going a little deeper to explain how Supima cotton is made and the key qualities of this fabric.
Supima: Long and strong cotton fabric for tees
The quality, texture, fibre length, softness and dye-holding capacity of each different type of cotton vary from one another. Supima t-shirts have gained popularity worldwide because of their appeal as all-season fashion wear. Unlike the regular cotton fabric produced in many parts of the world, Supima cotton fibre is one and half times longer.
While regular cotton fibre mostly has a 1-inch length, Supima cotton fabric comes with at least 1.5 inches of fibre length. No wonder Supima offers additional softness and enhanced durability compared to the rough and feeble yams of regular cotton fabric. No wonder when you buy Supima cotton t-shirts, they are likely to last for years to come, leaving the same soft feel on your body in every season. On top of everything, they last far longer, keep the colour longer and completely prevent the pilling of the yam for years to come.
Premium quality cotton
Supima cotton is one of the few types of cotton fabric that bears the stamp of organic agriculture and the traditional method of generating cotton yams. Cultivated in the traditional cotton-growing regions of the southern US, Supima is produced in very less quantities resulting in higher market demand. The Supima tees are considered as a comfort wear for all seasons and its luxurious look made it an ideal option for both outdoor or indoor wear. No wonder, IT employees working from home or partying on Saturday equally find Supima their favourite comfort fabric.
Despite its premium look, feel and quality, the Supima cotton tees can be used and treated in the same way as other fashion t-shirts. The best thing about this cotton variety is that the more one wears and washes it, the softer it feels and gorgeous it looks. Because of this resilient fabric that withstands the wear and tears for years, the Supima collection of t-shirts is so popular as a distinct fashion wear option.
Exceptionally strong and durable
Supima cotton is proven to be doubly strong and more durable than any of the regular cotton varieties. Supima cotton is used for years to create highly resilient fashion products for both men and women. No wonder, men's Supima cotton t-shirts are often worn by athletes and tennis players despite their heavy-duty tasks on the fields. Technically speaking, the more the cotton fibre creates resistance against the regular wear and tear of a fabric, the stronger and more durable the fashion garment becomes.
This is why Supima cotton t-shirts for women and men not just maintain durability but keep their shape intact despite years of usage. The extra-long fibre of Supima cotton does this magic of bringing resilience, strength along with softness to a piece of garment.
The extra smooth soft touch for every type of skin
Supima cotton from within is extremely soft because of the long fibre. It gives your skin an extra smooth and feather-touch softness that no other cotton fabric is capable of. This extra softness of the fabric also prevents piling and shredding of the fabric over time.
The extra softness made Supima ideal outdoor wear for the summer months. For heavy-duty outfield jobs or just for casual strolling or just for travelling here and there, Supima provides you with a soft and comfortable fabric to wear around the year. If you are looking for the best Supima cotton t-shirts in India, Garmium with its extensive collection of Supima tees is the brand to look for.
Elegance and vibrancy redefined
Another important aspect that made Supima cotton a far better option than the regular cotton varieties is its better capacity to absorb colour dyes. This is why Supima cotton t-shirts keep the same vibrancy of the original colour for longer than t-shirts with regular cotton fabric.
On the other hand, this capability to absorb more colours during the dying process made the fabric more resilient to repeated washings. It is observed that the more Supima cotton tees are washed, the more vibrant the colour comes out. With every wash, your t-shirt looks better actually.
Following the organic & natural principle
Supima is a rare breed of premium quality natural cotton that brings to your fashion wardrobe the stuff produced by following the organic and natural principles. First of all, Supima cotton is produced following the traditional methods of some selective family farms in the cotton-growing regions of the South and Southwest of the USA.
This premium quality cotton is produced thanks to the age-old expertise of several hundred family-owned cotton farms. The soil health of the field on which Supima cotton is grown is exceptionally taken care of and regular nourishment is maintained. Though hi-tech innovations have been introduced in the cotton-growing process, the organic principle of Supima cotton farming remained intact over the years. This is one reason why the gigantic demand for production could not deteriorate the quality of Supima cotton over the years.
To Conclude
As fashion wear, Supima cotton t-shirts have already become the most sought after all-season fabric option and will continue to remain so. To make sure your cotton tees are created with Supima's signature fabric, always check the label beforehand.