How to Choose the Best Nightwear for Women?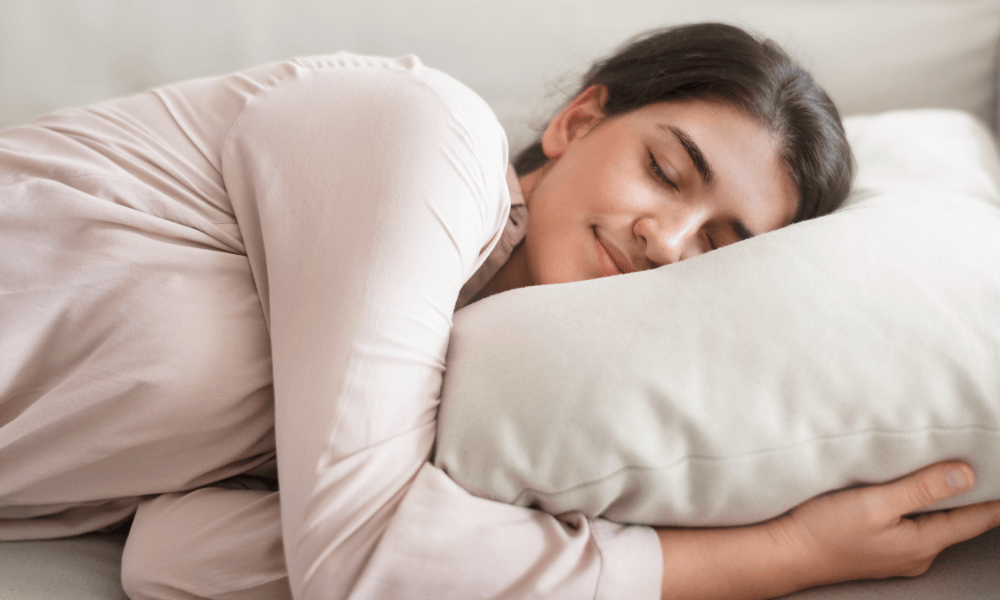 Every woman has a lot of commitments to be accomplished during the daytime. And, the night is the time when she wants her tired and exhausted soul to be wrapped in soothing, comfortable, and soft sleepwear style – A nightwear aka nightdress.
Let's admit it! All women's love luxury nightwear that is soft, comfortable, and soothing to touch. They have the power to make you forget about the tough day and tiring chores that you've undergone. Today, there are several women's nightwear online shopping sites offering a wide variety of fancy nightwear that can be comfy in all seasons. If chosen well, there's nothing that can beat the utmost comfort derived from it.
As per the report by Technavio, the sleep and loungewear market is expected to grow by $19.5bn during 2020-2024.
So, what did consumers buy?
Sleepwear's aka night wears crafted from modal fabric have seen high SKU.
Matching mini-me pyjama sets were winners.
Piped pyjamas design details were seen and followed widely on Instagram and mirrors a premium aesthetic.
Although, choosing fancy cotton nightwear for ladies seems a little tricky and confusing, if you know the optimum way, you're all set! So just like your other outfits, show some extra love for your night comfort when you buy nightwear online. After all, they're the ones that keep you cozy and enhances your deep sleep towards a fresh morning.
This blog post focuses to share some great tips and tricks that will help you to choose the perfect nightdress that suits your body style and shape.
How to find the best nightwear for you?
Below are a few tips that you need to abide by while making your nightwear purchases. Don't just click on the first-ever cute-looking Capri set or pajamas while searching "nightwear for women online" and remember that the nightwear you choose would be the part of your closet for a very long time. So, choose carefully and pay attention to the below details:
Consider your body style & fit
No matter how comforting your nightwear be, if it does not keep up with your body style and fit, it is of no use. If you love relaxing after you come in your nightdress, a pyjama set or cotton long nightgown would do wonders! The looser the pyjamas, the more easily they can move in your body. Make sure to avoid fitted or too-tight nightdress. Buttons, ties, knots, and Zippers play an important role in deciding the fit of your nightdress. Choose wisely!


Focus on its maintenance
Along with cozy comfy nightwear, maintenance is another important factor where you need to give more effort. A cotton nightdress is easy to maintain since its washing and drying are alike your everyday closet. The more it gets washed, the more you'll feel comfortable. But when it comes to sheer maxis and lace baby dolls, it requires extra effort and cares while washing. You obviously would not want your favorite pink ruffled lace to get entangled with the zippers and sharp hooks of your dress or jeans.


Consider weather condition
No one would like to remain stick to the same nightdress in all seasons. Your closet would require a different nightdress as per the weather conditions. Let's say if it's winter, then choosing a lengthy nightgown or 2-piece set of woollen fabric will protect you from the chilly nights. While the breathable cotton and modal cotton would make you feel comfortable with those sweaty summers.


Do not forget to focus on the length
Well, this is something based on your personal choice and of course the weather condition. If you've noticed, younger girls prefer going with short-length pajamas, nighties or shorts while the older ladies would prefer to go with long-length gowns. Call it a matter of choice or your comfort, you can opt for knee-length sleep tees, a pyjama set, or a long nighty – Your choice, style, and taste.

Going with women's nightwear online shopping, you can look at the model's image and compare it with your body and height. It will help you to understand how long is the nightdress and whether it will suit you or not.
Remember: Never Compromise with your comfort
Actually, that's the whole point of buying nightwear. They should be comfortable enough to give you a good night sleep. And, the best way to make sure your nightdress is comfortable enough to make you feel relaxed, focusing on the right fabric is quite essential. According to the weather and climatic conditions, cotton is the most preferred fabric when it comes to the nightdress followed by satin, and hosiery. Make sure your nightdress is not too skinny or body-hugging else you might end up being suffocated while you sleep.
Conclusion
Now that you know everything about picking the right nightdress for you, go and indulge yourself to buy nightwear online. Check out some best deals, offers, and online hunts to get yourself comfy, chic yet stylish sleepwear at affordable prices.