How to Choose the Best T-Shirt Material?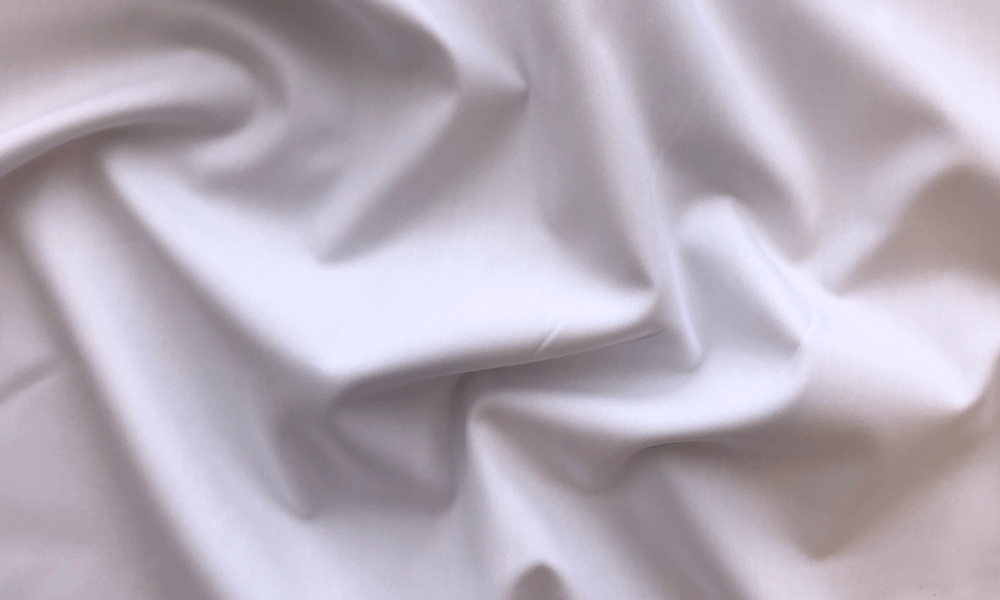 We all like wearing a T-shirt. Its one of those pieces of clothing that comforts us. A T-shirt can be worn on various situations ranging from going on a hangout with friends, or on a casual day at office. So, have you ever wondered what makes a T-shirt so comforting, so versatile?
Well, primarily, it's the material of a T-shirt that makes it appropriate and soothing. Of course, associated with the T-shirt material, it's also the choice to wear which of those, when. In other words, not all materials are suitable for all weathers. Yet, essentially, it's the type of T-shirt material that goes into its making and earns it a 'good' or a 'bad' label.
So, let's get to know various T-shirt materials so that you can choose the best one among them. And what else to start with other than…
1) Cotton
It is the most common fabric for weaving T-shirts for men as well as T-shirts of women. The material offers a blend of softness and ease for a casual wear. Although preferred the most due to its affordability, Cotton wrinkles and often shrinks when given for laundry.
2) Pima/Supima cotton
Among cotton and its variant, Supima is known to premium quality. Supima cotton T-shirts come with extra-long fibers which makes them the most soft and durable among other cotton fabrics. Moreover, the material has tendency to get softer with every wash. Additionally, it resists fading or stretching because of which T-shirts made from Supima have a longer life in general.
3) Organic Cotton
As the name suggests, organic cotton is grown without using generally employed chemicals such as fertilizers and pesticides. This is what makes Organic cotton a relatively eco-friendlier as well as sustainable option for making Men's and Women's T-shirts. Like regular cotton, organic cotton too feels soft when touched and hence does not typically hurt your skin when worn without an innerwear.
But, yeah, the sustainability comes at a cost which is obviously extra than the regular cotton. In other words, organic cotton is a more expensive than regular one.
4) Combed Cotton
For catering to those with delicate skin, the cotton is specially treated before its being spun into a yarn which makes the fabric extra soft, smooth as well as durable. Combed cotton result into relatively more comfortable T-shirts for one's who find cotton or organic cotton a little harsh on their skin.
5) Polyester
Predominantly used for making sports apparel, Polyester remains a popular choice of fabric because of its ability to dry quickly and comfortably. Not only does it hold on to its shape, but also isn't prone to shrinking or stretching with multiple washing.
Although not as comfortable as cotton, it is preferred because of the ease of transferring printing technique. The material is recommended for its resistance to shrinking, fading or stretching. Also, polyester-made T-shirts have a long life-span.
6) Poly-cotton blend
As the name suggests, this fabric is a mixture of polyester and cotton. It fuses the top two fabrics and creates the best of both. Plus, a major benefit is that poly-cotton blend is a very affordable option when compared to cotton fabrics. The only limitation of this fabric is that they tend to shrink when washed multiple times.
7) Linen
Specifically suited for weather when temperature is relatively higher, typically summers. Linen is a lightweight fabric not as common as others in the list. Having stated so, the fabric is a suitable choice in conditions with lots of moisture, but isn't suitable with all printing styles.
8) Tri-blends
This one's a fusion of three fabrics, namely:
It takes away the lightness of rayon, softness of cotton and durability of polyester to offer the correct amount of style, comfort and endurance. But this fabric generally costs more and hence is rarer in application than others on the list.
Different brands make different blends of all the three fabrics which determines its durability. So, while buying a Women's T-shirt or Men's with Tri-blend do ask for the ratio to make the ultimate decision.
Conclusion
Having explored all the eight types of fabrics, it's up to you to determine which one's best for your skin. Also, take into consideration the situation for which you are choosing the T-shirt material for. What goes on for summers, isn't particularly applicable for winters and monsoons too!
The other factor to take into account is budget. So, the optimized way to decide which T-shirt material is best for you, is by finding a correct balance between price and quality. A T-shirt material that offers very good quality but costs way too high wouldn't do. Similarly, the one that's pretty affordable but doesn't have much to offer in terms of quality, won't work.
Frequently Asked Questions (FAQs)
1) Which T-shirt material is most comfortable?
Supima Cotton is one of the best and most comfortable T-shirt materials.
2) Which T-shirt fabric is best for summer?
Cotton.
3) Where to buy branded T-shirts online?
Garmium is the no.1 choice of people looking to buy branded T-shirts online. They produce t-shirts with world's best material Supima cotton.